Want to discover the answers and more?
You are not alone.
You Matter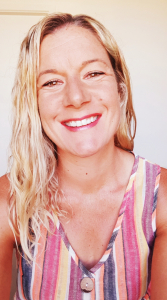 Thanks for stopping by!
I'm Lizzie, a Life Mentor and Emotional Health Advocate with a background of nearly 20 years in the medical profession – also an avid surfer, hobby photographer and healthy living enthusiast.
(For crisis support please call Lifeline Australia 13 11 14)
For all else learn more on how I can specifically help you below.
What is You Matter Life Mentoring?
It's all about connecting with you.
Guiding and supporting you step by step to complete emotional freedom!
Mentoring you by providing the skills, tools and life education to help you free yourself from your past and change your life for good.
We all need emotional support and guidance at some point throughout our lives to restore our Emotional Health.
You're probably wondering what is Emotional Health? Put simply, it's how you feel in your Mind, Body and Heart and is what I believe drives poor Mental and Physical Health.
If you are 18 years or above and are challenged by any or all of the following states of being:
Anxiety
Depression
Overwhelm
Self-confidence
Negative childhood experiences
Addictive behaviours
Weight issues
Health problems
Purpose
Then the Free Yourself for Life Program is the foundation for change and transformation within yourself.
A step by step, self-paced online life & health education program designed to help you overcome your negative past experiences.
Watch my free webinar below on how you can learn more now.
Discover your true self and how and why You Matter each and every day. Disclaimer
Impact of Life Mentoring (Testimonials)…
"Every person needs to be seen, heard, listened to and believed"
Life Mentoring Program
Free Yourself for Life
Change and Transform Your Life
"The Free Yourself for Life Program completely transforms your Mind, Body & Heart by healing the root cause of your trauma"
Online Webinars (free)
What if I could teach you what took me nearly 20 years to learn and apply in an hour, a few months or a year…
Would you want to know how?
To go from being depressed, anxious, overwhelmed & stressed to happy, calm and present.
From living traumatised, hurt, unhealed & struggling with relationships to forgiving, loving and healed.
From battling addictions for decades (binge eating & drinking) and their debilitating effects – constant weight issues, inflammation & illnesses to being strong, fit and healthy.
From feeling lost, confused, frustrated & overworked to clear, free and living your true purpose.
I've previously experienced all of these and overcome them for good, this is your opportunity to do the same.
Join me for this 60 – 90 minute webinar (plus Q&A).
You'll learn 3 key unique and foundational methods that I don't share anywhere else and why 'will power' never lasts.
It's time to create long lasting change and discover your true self.
Or
(Prerecorded version – minus Q&A) Use Canva app or your preferred web browser to watch.
"From rock bottom to now a life of freedom and happiness"
I'll share with you 'My Story' and how I faced adversity and succeeded!
I believe you can free yourself from your past too, with the right tools, skills and education it's possible – no matter how simple, complex or traumatic it was for you.
I'm here to guide, educate and mentor you.
Remember you are not alone, You Matter.
Lizzie
Learn to understand, discover and fully embrace your…